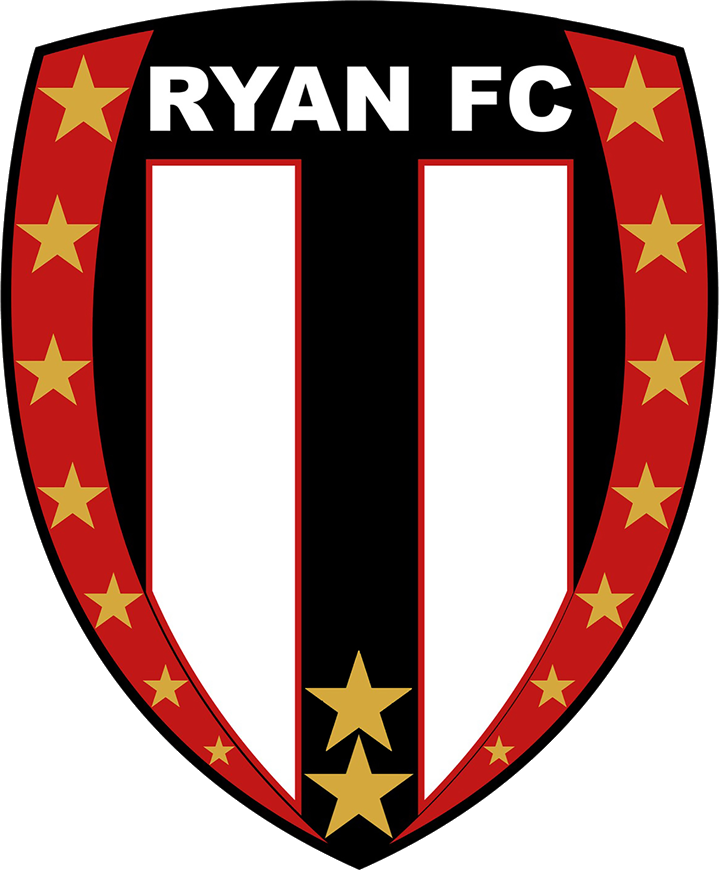 17 Times County Cup Winners
Ryan
Football Club
Founded in 1995, we are a Charter Standard football club in the Chingford and Waltham Forest area currently running over thirty teams ranging from under 6's through to Senior teams.
RYAN FC / WALTHAMSTOW FC TRIALS 2022/23 Season
Trial Days: will be Tuesday / Thursday / Saturday and Sunday from May through to August 2022
Times: We will let players / parents know of times as these might change slightly and trialists can only come on an invite only.
Venues: We are proud to have two great facilities in Matchday Centres E17 4LL and Peter May E17 4HR and will also have use of two other facilities we are just securing.
Costs: Trialists will be charged £7 per Child
Managers/Coaches: are of a very high calibre and are all DBS checked qualified.
For more information / booking contact Richard Williams on 07973 938094 or Richard_williams26@sky.com
RYAN FC SOCCER CAMP - New dates for 2022
RYAN FC are glad to announce dates for the Soccer Camps which are held at Wadham Lodge, Kitchener Road, E17 4LL from 9.00am – 3.00pm on 4G astro.
Mon 30th May 2022 - Fri 3rd June 2022
Mon 25th July 2022 - Fri 29th July 2022
Mon 1st August 2022 - Fri 5th August 2022
Mon 8th August 2022 - Fri 12th August 2022
Mon 24th October 2022 - Fri 28th October 2022
Costs £20.00 per day. Discount for full week.
Call Richard on 07973 938094 or visit Ryan FC Soccer School for more details
Also FITNESS TRAINING for the Older groups ages - Year 7's - Year 10's
Tuesday, Wednesday and Thursday (on all camp dates), 10.00am - 1.00pm
Cost £15 per session
MORE Dates to Follow: Also Monday Night Advance training 6.00pm -7.30pm (invite only) and Goal Keeper Training 7.30pm - 8.30pm
Ryan FC Xmas Cup
Sunday 19th December 2021
Venue: Matchday Centres Kitchener Road E17 4LL
Surface: 4G Astro
Time: 9.00am - 3.00pm
Cost: £50 per team
Format: 6 v 6 players
Age Groups: current 21/22 season age Groups Under 6s, Under 7s, Under 8s, Under 9s and Under 10s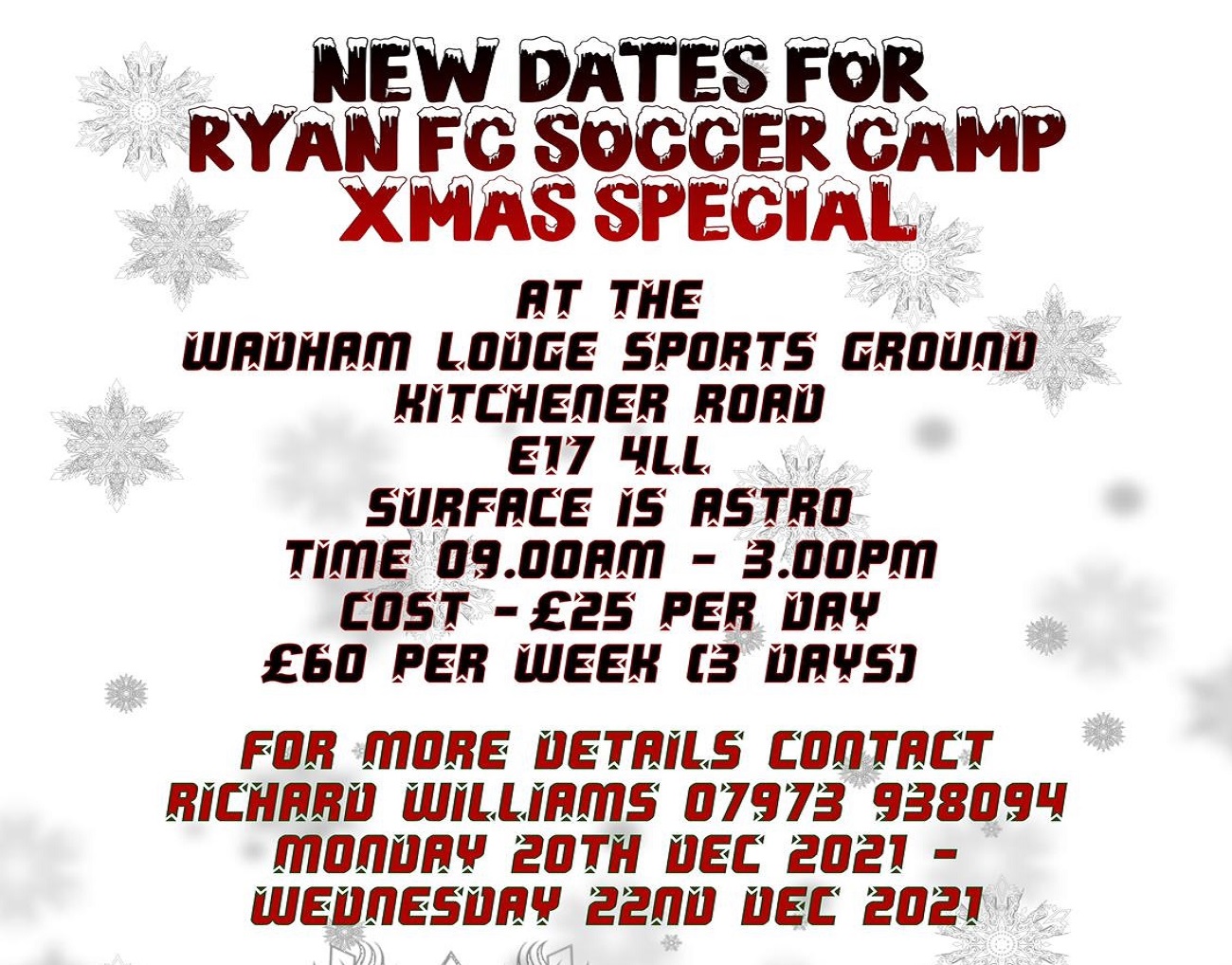 The Ryan FC YouTube Channel is now up and running!!
Thanks to our Admin Manager, Matt Flowers, we welcome everyone to subscribe to see how we have grown to become one of the largest grassroots football clubs in Waltham Forest.
You will also gain an insight on how the club is run, coaching tips and drills, clips from matches, player and manager profiles and live interviews with former players who are playing at professional clubs and academies.
Saturday Soccer School
RYAN FC Soccer School will be running on a regular basis all through half terms up to Christmas at Matchday Centres, Kitchener Road, Walthamstow, E17 4LL.
Training is designed for boys and girls aged between 4 and 11, where they will work together in age and ability groups.
Sessions take place between 10.00am and 11.30am on the 3G Astro with the cost being £7.